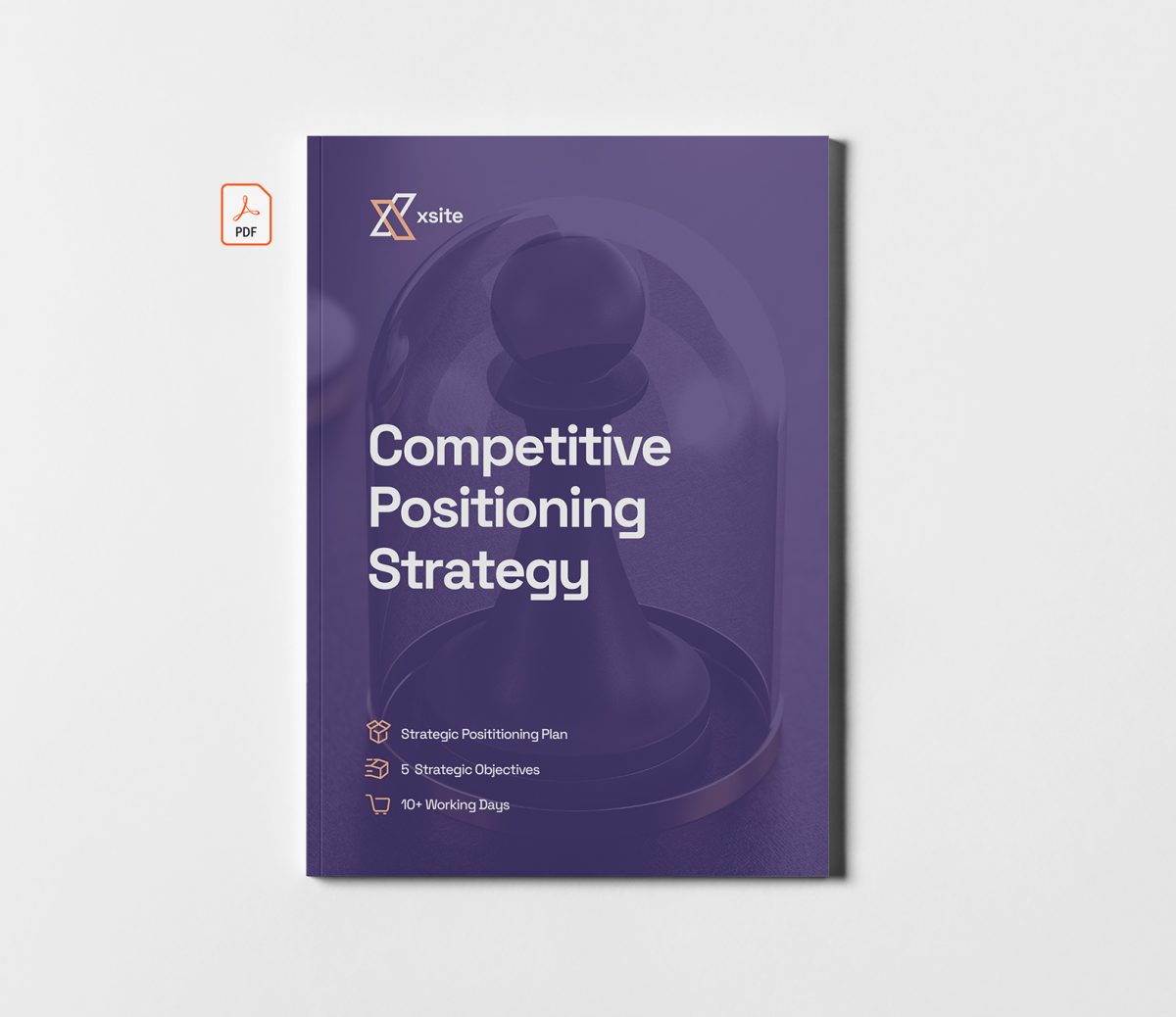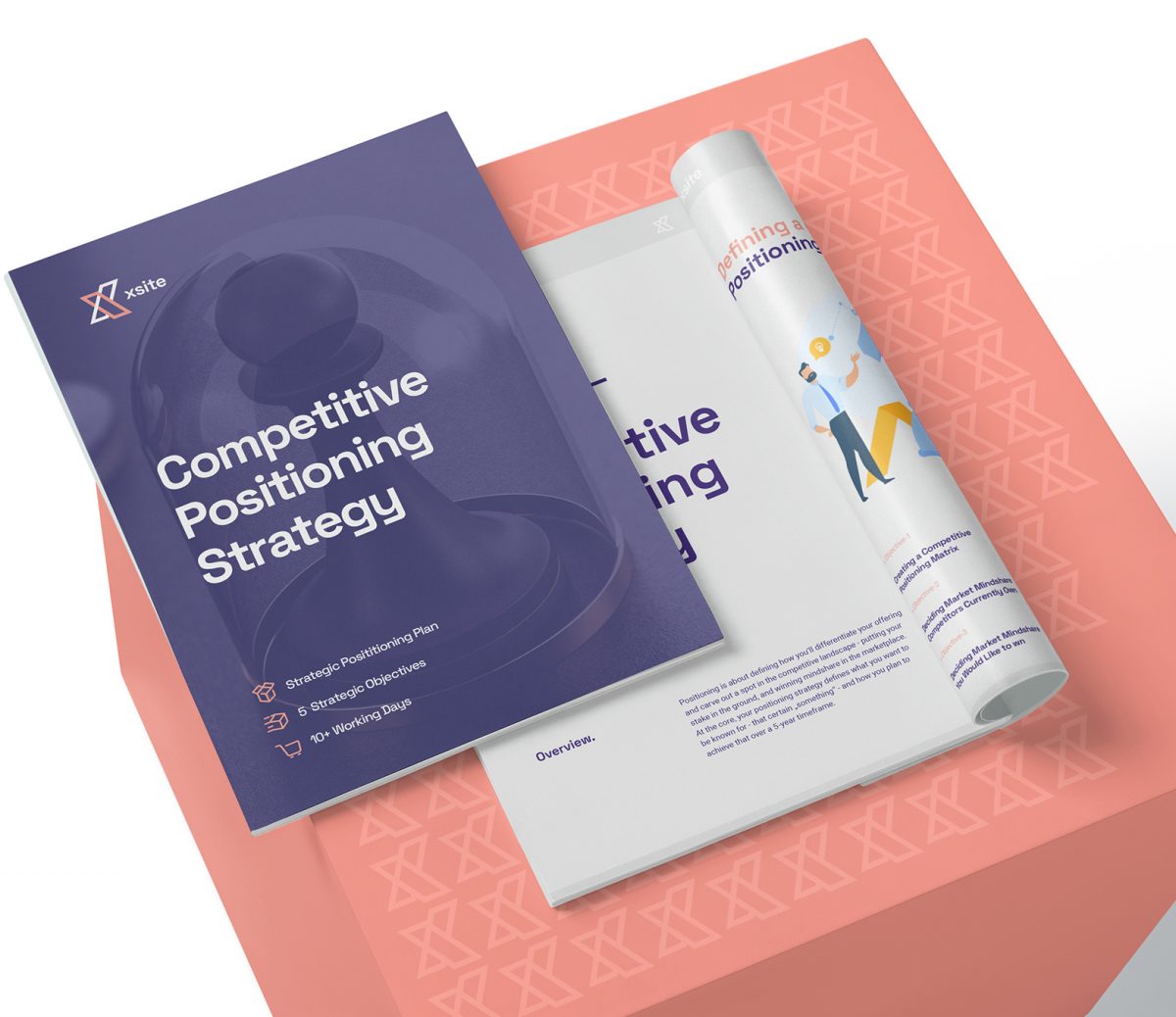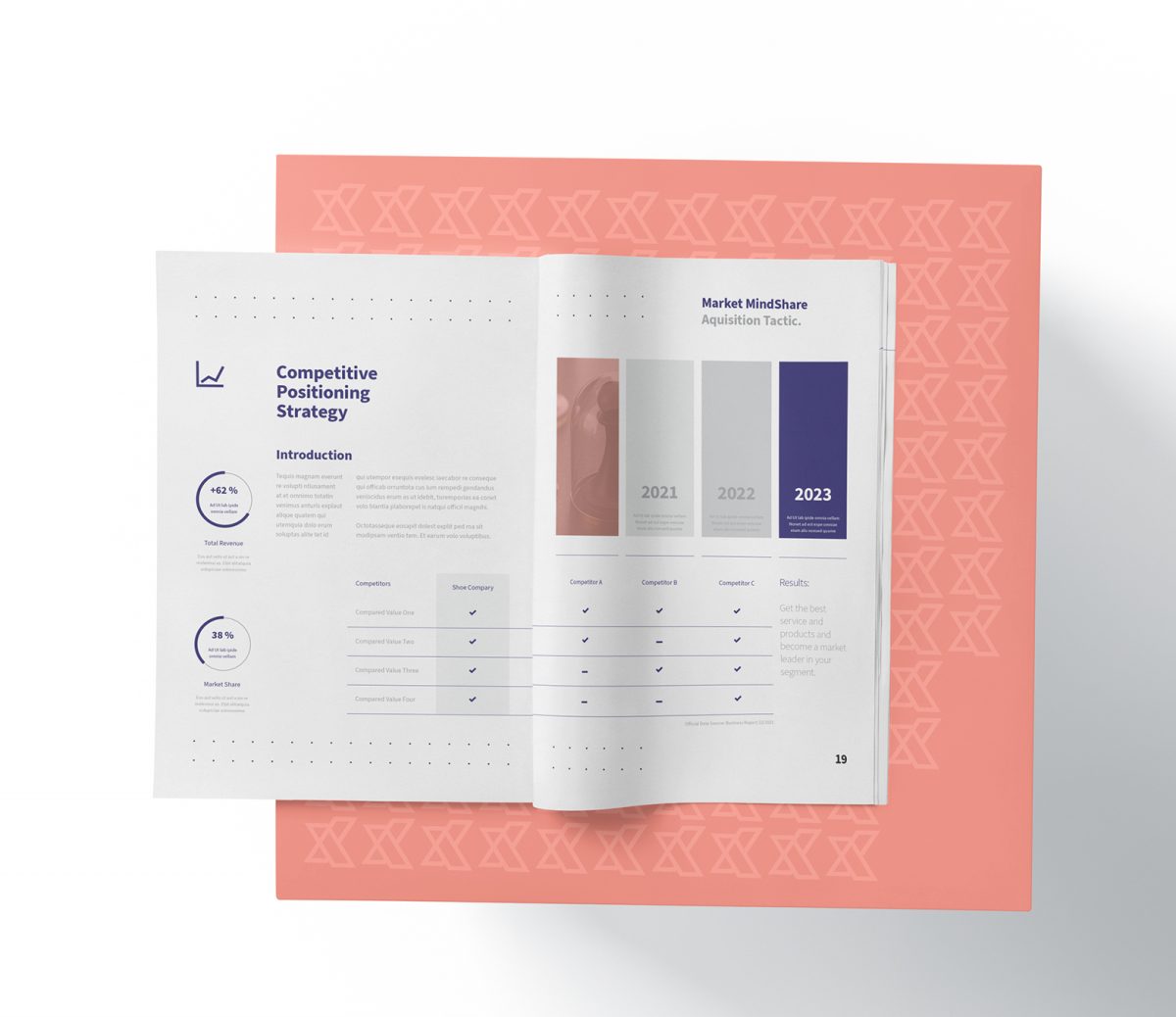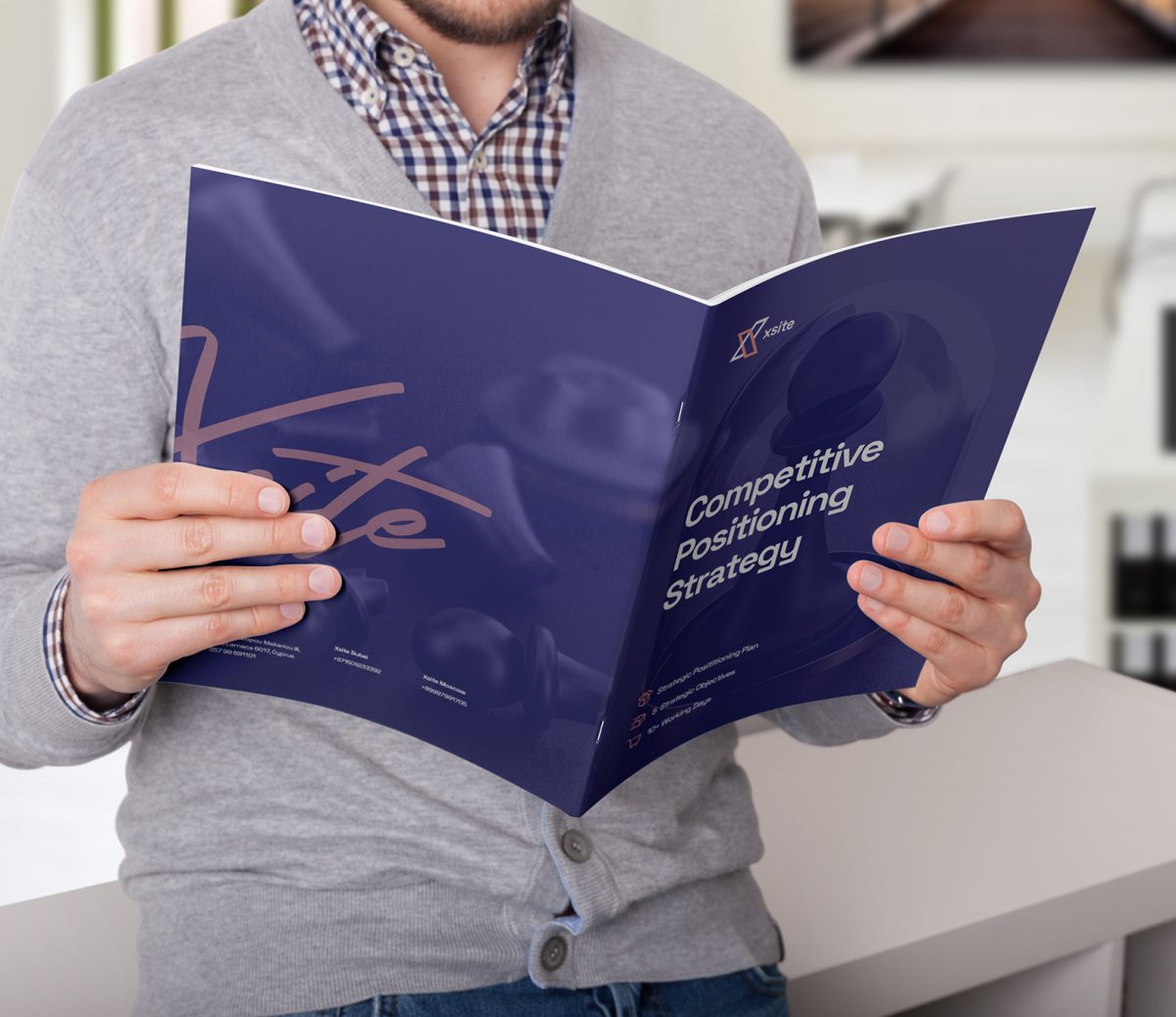 In stock
Competitive Positioning Strategy
€730
Positioning is about defining how you'll differentiate your offering and carve out a spot in the competitive landscape – putting your stake in the ground, and winning mindshare in the marketplace. At the core, your positioning strategy defines what you want to be known for – that certain "something" – and how you plan to achieve that over a 5-year timeframe.
Your positioning strategy considers all aspects of your market: size, characteristics, demographics, and psychographics, how you deliver value, and how you stack up against the competition. When creating it, it's a good idea to evaluate all of this data in a single matrix to gain an understanding of what you're currently known for, the opportunities in the marketplace, what you ultimately want to be known for, and how'll you'll get there.
Xsite team will create a competitive positioning matrix for each major market you serve to help you organize all of the elements that influence your positioning strategy and ultimate decision — selecting the mindshare you'd like to own and determining your strategy to obtain it.
---
Study Benefits:
Learn the Competitive Positioning Matrix
Learn the ≪Market Mindshare≫ Competitors Currently Own
Learn the ≪Market Mindshare≫ would you like to own
Learn the Long-Term Mindshare Goal to Pursue
Learn the Long-Term Competitive Positioning Strategy to Follow
---
» Action-1: Creating a Competitive Positioning Matrix
» Action-2: Deciding ≪Market Mindshare≫ competitors currently own
» Action-3: Deciding ≪Market Mindshare≫ would you like to own
» Action-4: Defining Long-Term Mindshare Goal
» Action-5: Writing Long-Term Competitive Positioning Strategy
For more information and/or additional questions please visit our Case Studies page, get in touch by email at products@xsite.com.cy or a phone +35799891101, or by using a contact form on our get in touch page.
The delivery takes 2 Weeks (per competitive positioning strategy). The final deliverable is about 30+ pages long, smartly structured, creatively designed, visually appealing PDF document ready for presentation to stakeholders, partners, colleagues, associates, or team members. After completing the study document will be sent to your email as well as be available for download from your user account at Xsite.com.cy.