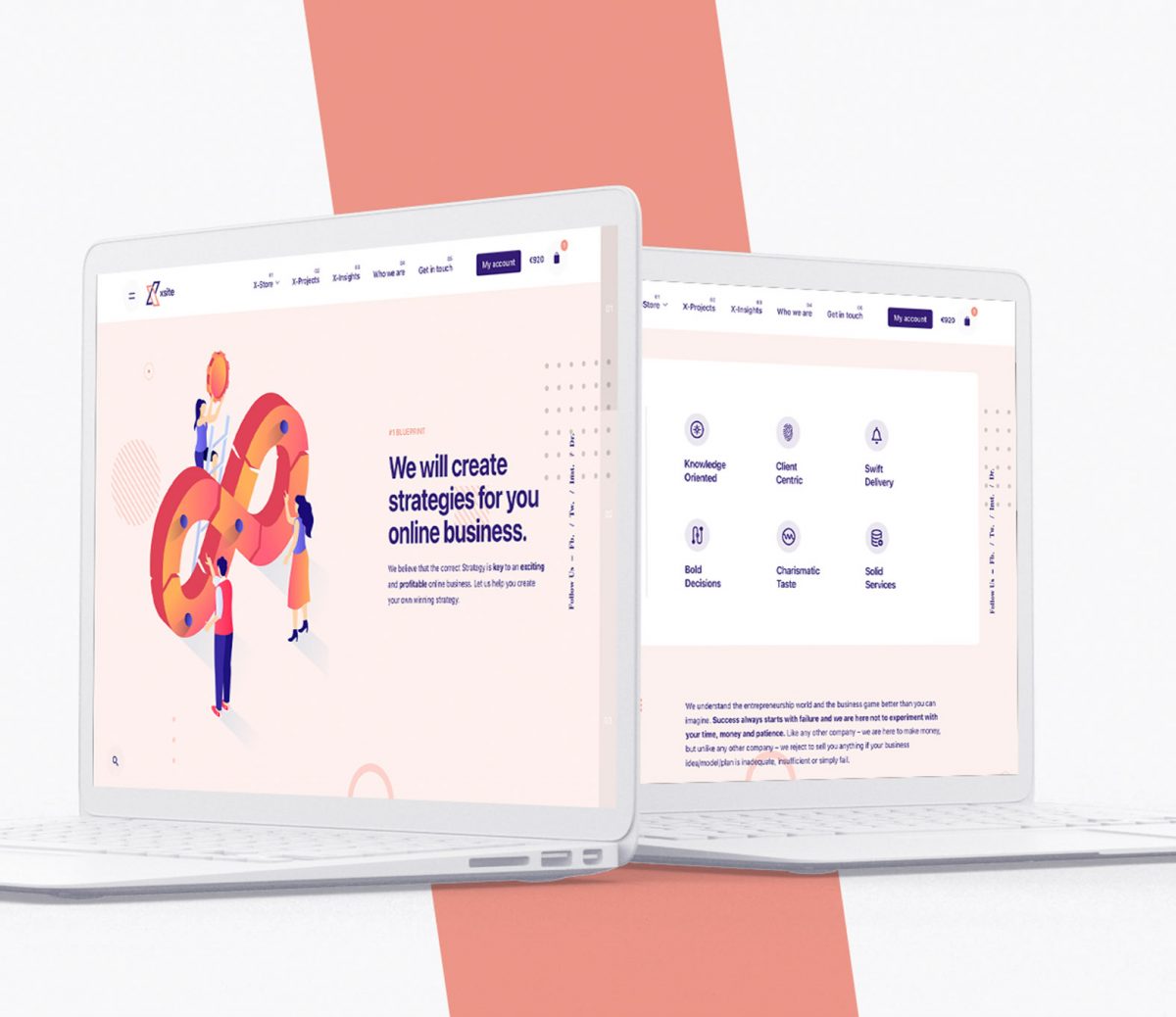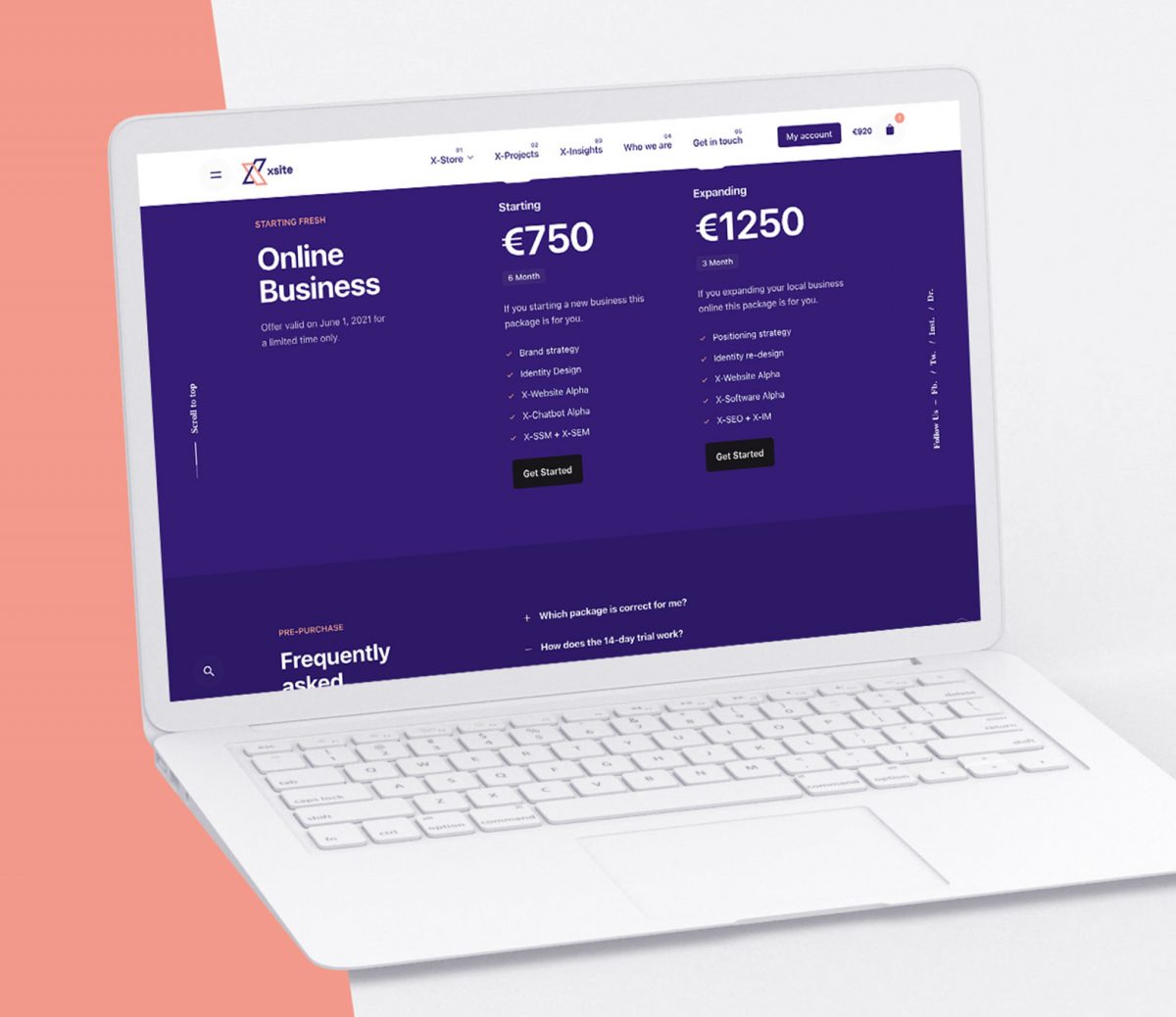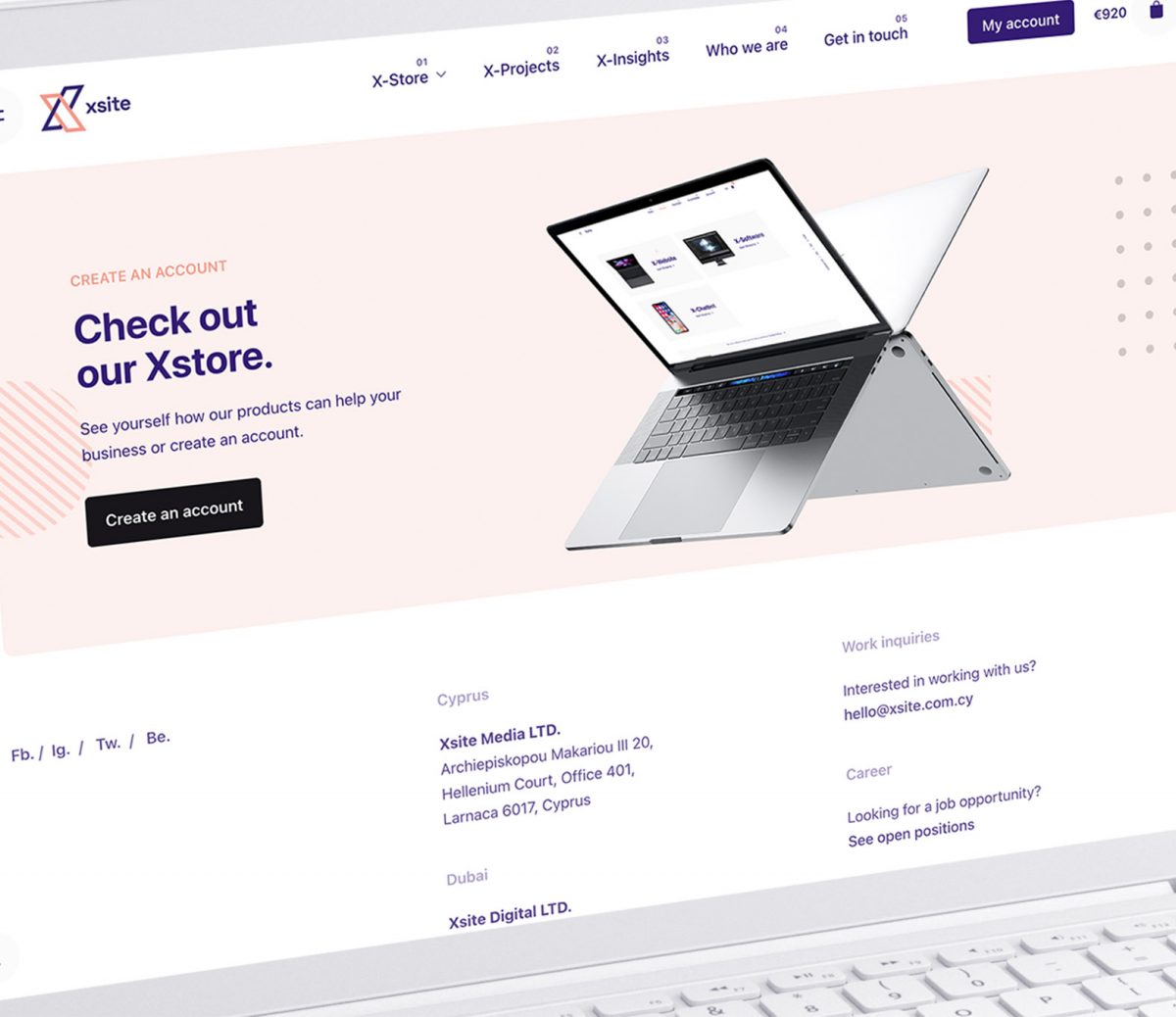 In stock
Website.
€1.555
Websites are a vital component in every company's marketing arsenal both for B2C and B2B. Websites play an important role in supporting your brand, facilitating sales, generating new leads and nurturing existing, delivering content, communicating to customers and servicing, generating publicity and more.
Website will help you to decrease your advertising costs, give key information on your location, menu, opening times and special offers, include customer testimonials, increase general awareness of your business, strengthen your brand image, differentiate from the competition and offer the customer the capability to book and purchase products online.
Product includes:
Goal-oriented based website planning
Objective-based website modelling
One hosted email account
Brand Identity-based web-design
Up to 40 website pages
Basic website features
Powerful administrative panel
Google page speed optimisation
Cross-platform optimisation
Cross-device optimisation
Google-Analytics account
3 months of maintenance
3 hours of administration
Stage-1: Website Modelling.Modeling your Website: analysing information collected, analysing collected data, conducting research (when required), interviewing the founder (when required), matching the information against the reality, identifying status quo, defining goals, outlining objectives;
Stage-2: Website Hosting.Hosting your Website: transferring the domain name or acquiring the domain name (when required), renting and configuring hosting server, installing and configuring the SSL certificate; creating and sharing hosted email accounts, downloading and installing the latest version of WordPress engine;
Stage-3: Website Design.Designing your Website: studying your brand guidelines or creating your brand guidelines (when required), discovering, reviewing, acquiring premium WordPress theme for your Website; Installing, configuring, designing modules, pages and sections in Adobe Photoshop;
Stage-4: Website Development.Developing your Website: creating all the xsite pages, creating main and secondary (when applicable) xsite navigation, installing required WordPress plugins, adding required WordPress widgets, customising and re-designing the Theme (when required);
Stage-5: Website Content.Filling up your Website: replacing the dummy texts with content provided or copywriting the texts (when required), replacing the dummy graphics of the website or creating the graphics (when required), replacing the dummy images of the website or taking the images (when required), replacing the dummy videos or producing the videos (when required);
Stage-6: Website Polishing.Polishing your Website: processing final list of front-end changes, optimising pages for search engines, disabling un-necessary pages, modules, sections, confirming excellence of performance (loading speed), confirmation excellence of display (cross-platforms and cross-devices), connecting website to web-master-tools and web-analytics;
Stage-8: Website Handover. Delivering your Website: an administrator access to the website server, providing an administrator access to the website, preparing tutorials (when required), doing trainings (when required) or administrating the website on clients-behalf (when required).
3 month of technical maintenance is included in the product. Additional maintenance can be purchased as an extra. Maintenance includes weekly backups, daily traffic monitoring, 24/7 scanning for malicious software, automatic system updates and automatic plugin updates.
3 hours of administration is included in the product. Additional maintenance can be purchased as an extra. Administration includes content-related tasks (only). Administration does not include any custom-development.